SERVICES
Peña Construction provides comprehensive services. With 25 years of experience behind us, we understand time and efficiency is essential to productivity and our project management includes the complete range of services necessary to complete the job. We pull the necessary permits, manage the project environment and make sure compliance is met.
ENVIRONMENTAL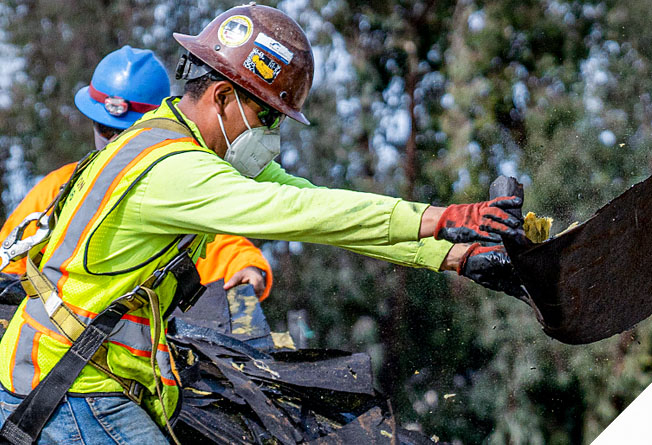 Peña Construction provides thorough removal of a variety of hazardous materials. We take every effort to identify, remove and dispose of hazardous material common to demolition and earthwork projects, such as mold, fungi, asbestos, lead, mercury, P.C.B's., contaminated soils and other contaminants. We work in full compliance of OSHA standards, using the most cost-effective and appropriate means to abate materials and provide full documentation.
DEMOLITION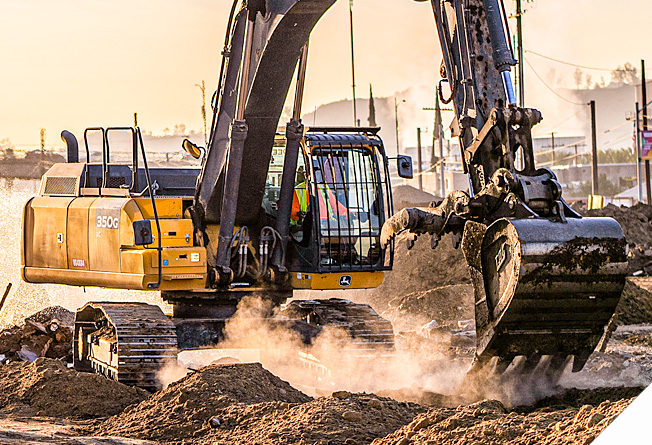 Our team performs quality demolition services within a heavily regulated environment for small residential projects and large industrial facilities. Our founder and owner has over 25+ years of experience in the field and uses specialized and some of the most technologically advanced equipment in the industry to complete projects quickly and efficiently. With every assignment, our goal is to meet and exceed the expectations of our clients.
EARTHWORK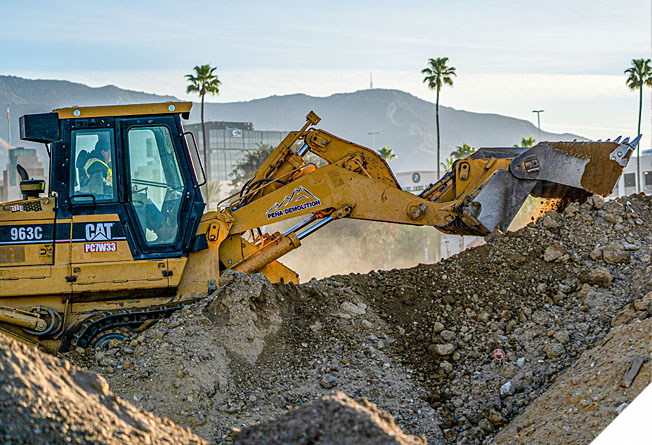 Our Earthwork division has the ability to perform site grading and excavations. Projects range from small residential to major subterranean parking structures. The ability to perform earthwork operations in conjunction with demolition services has proven to provide expedited schedules and a turnkey operation without the need for remobilization or conflicting trade schedules.
TRUCKING SERVICES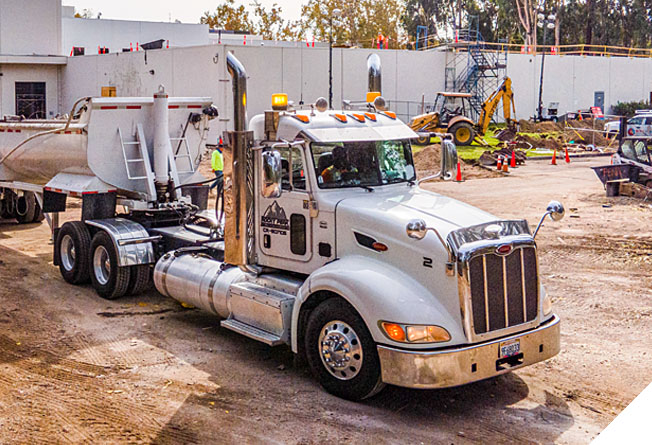 Specializing in large fleet end dump hauling services. Export and import of asphalt/concrete grindings. Import and export of dirt spoils. Export of demolition debris. Importing materials such as: base material, rock, sand, and various aggregates. Truck brokerage. Bottom Dumps, transfers, and 10-Wheelers. Offering dump sites and recycling centers. Per load quotes may be available on a per job basis.